Tiers' New Business Development with Troll Cosmetics
The headquarters of Troll Cosmetics (Switzerland) is situated at the shores of Lake Constance (the Bodensee), surrounded by Germany, Austria and Switzerland. On the headquarter grounds, they have a delivery center, an education center and a factory. This area is very popular to the tourists especially in spring and summer time because of its beautiful scenery and mild climate.
Marlies Moller, European high-quality hair care brand, has finally come to Japan.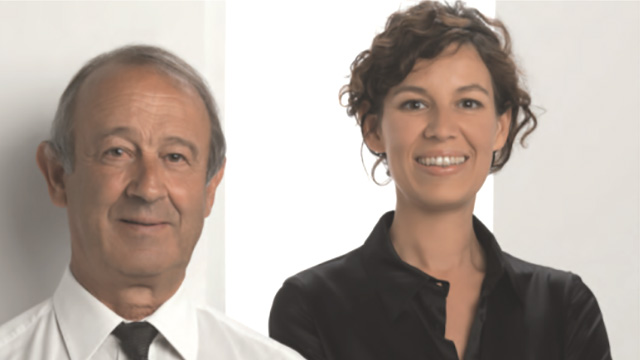 TROLL COSMETICS
Troll Cosmetics was established in 1990 by Mr. Karl J. Troll who is well known in Europe as a specialist of skin care especially in the area of UV care. Troll Cosmetics has 3 production/sales companies as follows:
MARLIES MÖLLER

Produces high quality hair care products, skin care products, toilet sets (with a special brush), make up products (used and sold in famous beauty salons, SPA, department stores, and chemists)

JUVENA

Produces anti-aging skin care

※

basic cosmetics (sold in department stores, chemists)

DECLARE

Produces sensitive skin care cosmetics and fragrance (sold in department stores, chemists)
[ ※ age-related skin care]
HISTORY
Marlies Moller, a famous hairdresser from Humburg, put her name to a brand in 1988 and started the business of hair care line and hair styling line. Her mission was not only to answer the customers' various needs but also to materialize customers' hidden beauty. To achieve her dream, she launched the premium hair care and styling products that brought exclusive professional hair style to every customer's home.
BRAND VISION
A professional result with premium hair care
Please try our perfect and luxurious professional hair care products developed according to the individuals' various needs.
Marlies Moller's beauty hair care products provide luxurious feeling not only to your hair and scalp but also to your whole body.
You will have an unforgettable experience – just as special and as if you were at a famous beauty salon. High quality and balanced hair care system provide various qualities such as luxurious, professional, effective and time saving.
You can make an ideal hair style by using original Marlies Moller beauty hair care products. Get your professional salon style at home, in your very own beauty salon.
SHAMPOO & MASK
Moisture Up Shampoo

NET 320mL JY2,200(with tax)

Moisture Up Mask

NET 200g JY2,200(with tax)

Moisture Up provides moisture and smoothness to dry hair.
It uses Murumuru butter※1(moisturizing ingredient) and provides moisture and luster to the hair. The collagen protein※2(beautiful hair ingredient) with amino acid of hydroxyl group gives soft and smooth feeling to the hair while reducing the damages.

Silky Up Shampoo

NET 320mL JY2,200(with tax)

Silky Up Mask

NET 200g JY2,200(with tax)

These two products give moisture and powdery feeling to dry hair and makes it easy to finger comb.
"Fibroin" gives the silky luster and light feeling to the hair and silk protein※3including "Sericin" gives the moist and light feeling to the hair. Pearl protein※4made from more then 20 different kinds of amino acid makes the hair very smooth.

Volume Up Shampoo

NET 320mL JY2,200(with tax)

Volume Up Mask

NET 200g JY2,200(with tax)

With the decline in dermal papillae function, normal protein needed for hair formation and growth cannot be produced and results in hair thinning and hair- loss. These two products will give back the bounce and the resilience.
"Fibril (αkeratin) gives moderate hardness to hair and "Matrix (γkeratin) has a nice coating effect. These two types of keratin are keratin protein※5derived from cortex and they give elasticity and firmness to the hair.
[ ※1 Astrocaryum Murumuru Seed Butter / ※2 Hydrolyzed Collagen (fish scales origin) / ※3 hydrolyzed silk / ※4 Hydrolyzed Conchiolin Protein / ※5 Hydroxypropyltrimonium Hydrolyzed Keratin ]
STYLISH SERIES
Grayless Hair&Scalp Concentrate (scalp hair tonic)

NET 100mL JY5,500(with tax)

Scalp beauty liquid for everyday use.
Darkeynl(skin toner essence) is the main concept essence and leads to the healthy scalp environment.

It was announced in the 2000s that not only the root of the hair but also the pigment stem cell and the hair follicle stem cell in bulge area formed the pigment of the hair. Because of this announcement, the studies to work on the bulge area have become active.
Hair Balm (out-bath hair milk)

NET 100mL JY2,200(with tax)

This is the glossy finishing agent with feeling at ease.
It finishes the hair smooth, soft and silky. The ingredients are amino ceramide(moisturizer), hydrogen capsule, apple stem cell extract, lactone?, keratin, amino ceramide(damage care) ,lactone? heat silk(coating).

Oil Serum (out-bath hair oil)

NET 100mL JY2,200(with tax)

This is the finishing agent with flexible, rich and elegant effect.
The ingredients are organic olive oil, baobab seed oil, argan oil, phytosqualane, sazannqua oil, japonica oil(moisturizer).

Volume Up Spray (out-bath hair spray)

NET 100mL JY2,200(with tax)

This is the soft and natural spray finishing agent. It gives the hair more volume.※
The ingredients are citron ceramide(moisturizer), apple stem cell extract, lactone? S-S keratin (damage care), lactone?cationizing αγkeratin(coating).
Volume Up Anti-oil Hair Powder (dry shampoo)

4g JY3,080(with tax)

The European stylish powder shampoo has finally come to Japan.
It revives the flat hair caused by oily evening condition to soft hair just like after shampooing. It is a must item to carry and you can get fresh hair whenever you like.※
[ ※ according to the styling set.]